About Us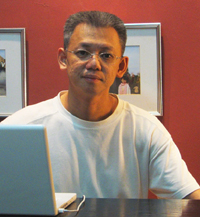 Google Sketchup is one of the most easy to use 3d modeling software, ideal for fast architecutal conceptual design and presentation.
The incorporation of Ruby API in Sketchup provides the venue for customizing and extending Sketchup's functionality.
1001bit tools are ruby scripts that focus on the automated creation of 3d architectural components.
Our aim is-- to provide architects with tools (plugins) that makes architectural conceptual design works -- EASY.
-- Goh Chun Hee, author
---